i-LEXIT! Part of Ilex Concepts
               What is i-LEXIT?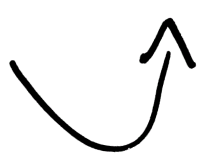 Ronald Stolwijk and Alexander van Oploo are working hard behind the scenes at
i-LEXIT! to provide you with a high-quality range of Ilex Dark Green. Ilex Concepts, the company behind the plant brand i-LEXIT! is the fruit of an intensive collaboration between G.C. Stolwijk & Co. from Boskoop and Van Oploo Tuinplanten from Bavel.
i-LEXIT! Pruning? No problem!
Do you have green fingers, and do you enjoy giving your plants some time and attention? Then you'll be glad to know that i-LEXIT! plants are really easy to prune, just like the boxwood. Whether you want a sphere, block or pyramid shape in your garden, or really want to let your imagination run wild, the i-LEXIT! can do it all. The i-LEXIT! is also compact, hardy, and can be used as a high hedge or low hedge. Looking forward to a fresh, green hedge in your garden, completely adapted to your taste?
This site is registered on
wpml.org
as a development site.